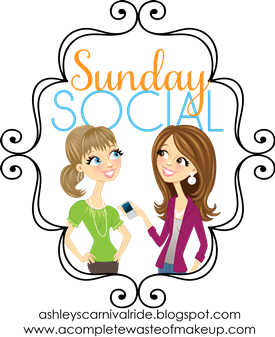 1. What is the first website you log in to everyday?
Twitter! I've got to catch up on whatever I missed while I was sleeping ;)
2. Funny Websites that you need to know about?
I'm kind of obsessed with GIF's so I love Reality TV GIF's and What Should We Call Me
3. Facebook or Pinterest?
Pinterest duh! I don't have a personal FB and my blog page only has like 8 likes. I have just grown out of Facebook and don't find it interesting anymore. Occasionally I will get on my Mom's to see what my family members are up to, but that's about it!
4. Twitter or Instagram?
This is a hard one but I'll have to go with Twitter. I usually have it up in the background at home and at work. As much as I love Instagram, the fact that it only loads about 75% of the time drives me insane!
5. Favorite YouTube Video?
Glozell talking about Rihanna's song Rude Boy.
Makes me laugh.. everytime!
6. Biggest Online Pet Peeve?
Girl fights on Twitter! Keep the drama to yourself.. or your closest girlfriends ;) but NOT on the internet for all of the world to see!
-------------------------------------------------------------------------------------------------------------